A warm welcome to our website where you should be able to find out lots about our school and what's important to us.
In these extraordinary times of you need to get in contact with the school please phone on 01287 637978. If there is a genuine emergency please ring 07826 789383.  This mobile number is manned by Mr Geaves and he will be happy to help. If under extraordinary circumstances he is not available then our second emergency number is 07425 364568 which Mrs Bircham has.
Alternatively please email [email protected]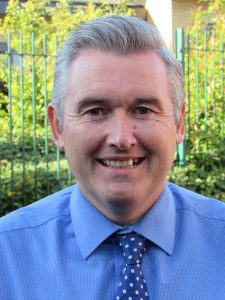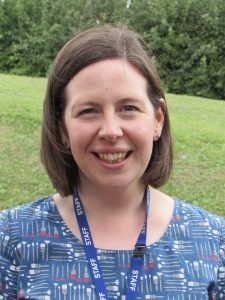 Our School Mission Statement is at the heart of all that we do, 'To love one another, as I have loved you.' We aim to achieve this through Respect, Enjoyment, Acceptance and Love or as we call them our 'REAL' values.At St Paulinus Catholic Primary School we aim to develop every member of our school community – academically, spiritually, morally and socially and we recognise that every person has their own God-given talents, as we are all God's work of art. We endeavour to offer the very best in Catholic Education and empower our children to be responsible citizens of the 21st century.
Whilst we pride ourselves on our high academic standards, we give each member of our community the opportunity to see the world through the faith and traditions of the Catholic Church. It is this faith which drives us to be fully inclusive and to provide a wide range of support in helping each person be the very best they can be.
Mr Simon Geaves                                           Mrs Rachel Bircham
Executive Head Teacher                               Head Of School
St Paulinus Catholic Primary School complies with the public sector Equality Duty. Please see our Equality & Diversity Statement and Policy in the School Policies section of this website.